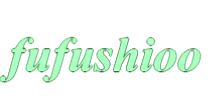 hi im nyla (nai•la) or lala! she/they or she/her (comfortable used with finn leanna or brenna) female black jamaican 5w6 esfjt bisexual taken libra minor
main/priv. i prefer the name nyla. i am a minor. please use my pronouns correctly. make sure to use tonetags while chatting w me. i dislike idols like bp, loona, mamamoo and more. i solo stan. on my twt, i make sure people i know follow me. i joke flirt a lot and i say kys and die. i'm also very annoying sometimes. i am black. make sure to look at blackpink, skz and [aave]
if we are not friends/moots. a bp stan. homophobes, racists. gore, nsfw and more. you speak over blacks and desis. white /hj. you stan people like mamamoo, loona. anti of bts. uses slurs. you stan omg.
ults: bts yoongi jin hoseok stayc sieun twice tzuyu nayeon txt soobin kai rv bae irene itzy ryujin solo IU agust d nct kep1er bahiyyih wjsn yeoreum

friends, lomls: (nyla luvs you all!) finn the loml, francis my bff, magon, andrea, leanna, lexie, gray, percy, nyoshi, leo, val, dm to be added!!!!
k-drama a love so beautiful cinderella and the four knights